RX-RDP & RX-RDP+
NEXT-GENERATION THIN CLIENT DESIGNED FOR MICROSOFT WVD, MICROSOFT RDS, VERDE VDI & REMOTE PC ACCESS, AND VSPACE PRO DESKTOP VIRTUALIZATION
Start with the customer – find out what they want and give it to them.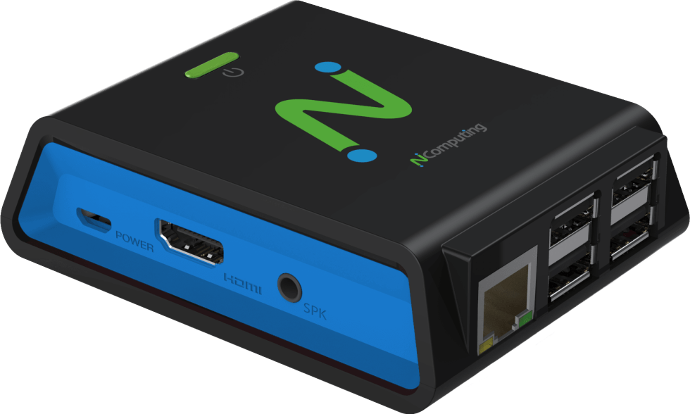 The new RX-RDP+ cloud-ready thin client is built on the Raspberry Pi 3+ platform to achieve great performance and value. Designed for Microsoft Windows Virtual Desktop (WVD) & Remote Desktop Services (RDS), VERDE VDI, VERDE Remote PC Access, as well as vSpace Pro, the RX-RDP+ bring enhanced performance with an affordable budget for single display computing. RX-RDP+ expands connectivity with integrated dual-band (2.4/5Ghz) WiFi and Gigabit Ethernet.
The predecessor RX-RDP thin client, based on Raspberry Pi 3 platform is designed and optimized for Microsoft Remote Desktop Services (RDS), VERDE VDI & VERDE Remote PC Access platform.
Both RX-RDP+ and RX-RDP thin clients provide a simple-to-deploy, centrally managed, high—performing desktop
Lowest Initial Cost of any NComputing Thin Client
Powerful virtual desktop with integrated central management
Flexible deployments through WiFi or Ethernet
Transparent USB Redirection
Less than 5W power consumption
Multimedia Enhancement Through Microsoft RemoteFX
Enabling the Microsoft RemoteFX feature for RemoteApp or Remote Desktop connection greatly enhances the user's visual experience. RemoteFX delivers a higher-quality user experience than RDP alone because they have advanced coding and graphics virtualization. Host systems equipped with supported graphic cards will especially benefit.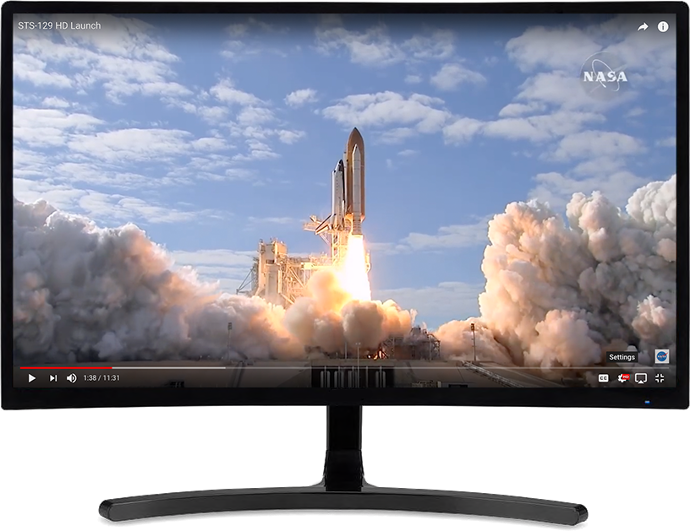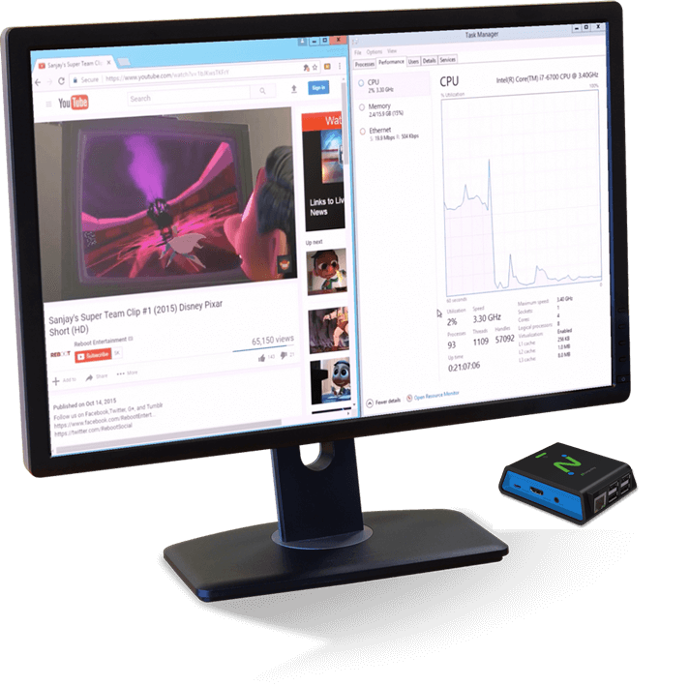 SUPERCHARGE VIDEO STREAMING WITH SUPERRDP – NO EXPENSIVE GPUS REQUIRED
SuperRDP sofware is powered by NComputing vCAST Streaming technology. vCAST delivers direct streaming to your endpoint devices, reduces the overall server-side CPU usage for web videos like YouTube, Vimeo and local media content without the need for expensive GPUs.
By conserving server-side hardware resources and bandwidth, SuperRDP enables more concurrent user sessions to be run at the same time while ensuring the same high level of HD video streaming experience.
The NComputing SuperRDP server pack is available through your reseller (SKU: SuperRDP-PREM-VC-P).
BROAD USB PERIPHERAL SUPPORT
With integrated transparent USB redirection, RX-RDP and RX-RDP+ thin clients utilize device drivers from the server side to provide extensive peripheral support including mass storage, smart card readers, audio devices, printers, imaging devices (e.g., webcams), serial devices, HID and custom devices (identified by Vendor ID and Product ID).
Enhanced single-touch and multi-touch screen support with built-in calibration tool are supported in native RDP connections.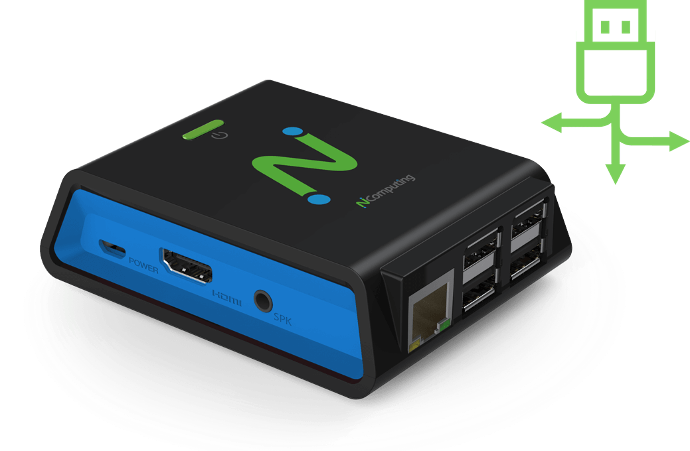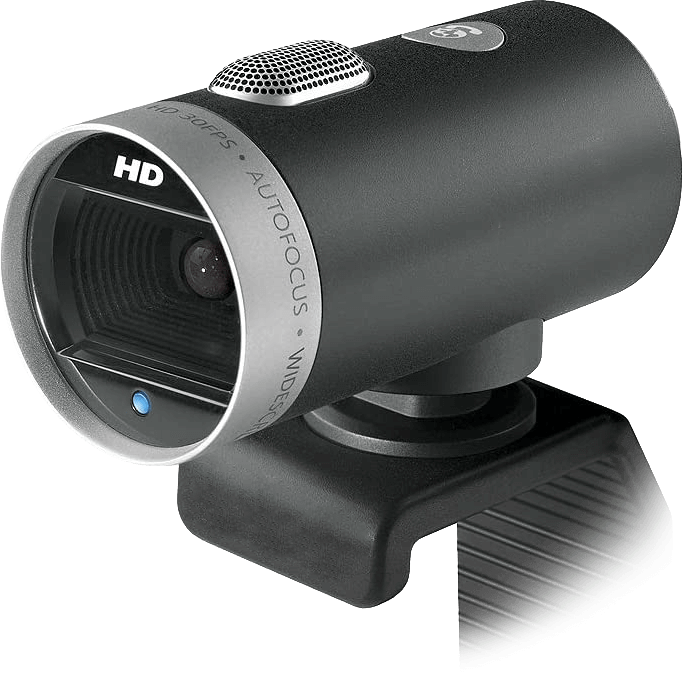 NATIVE WEBCAM SUPPORT
All RX-series thin clients now support webcams compatible with popular video conferencing applications like Microsoft Teams, Zoom, WebEx, GoToMeeting and Skype. Stay productive and engage with your team when working-from-home or while distance learning.
FLEXIBLE DEPLOYMENT THROUGH ETHERNET OR WI-FI CONNECTIONS
RX-RDP+ comes with built-in 10/100/1000 Ethernet and dual-band 2.4/5Ghz WiF (802.11 b/g/n/ac) with Personal and Enterprise 802.1x security authentication support.
RX-RDP comes with built-in 10/100 Ethernet and WiFi (802.11 b/g/n).
Organizations are no longer bound to the wiring infrastructure and can deploy RX-RDP and RX-RDP+ in any location with Wi-Fi access to deliver the desktop experience.
Start with the customer – find out what they want and give it to them.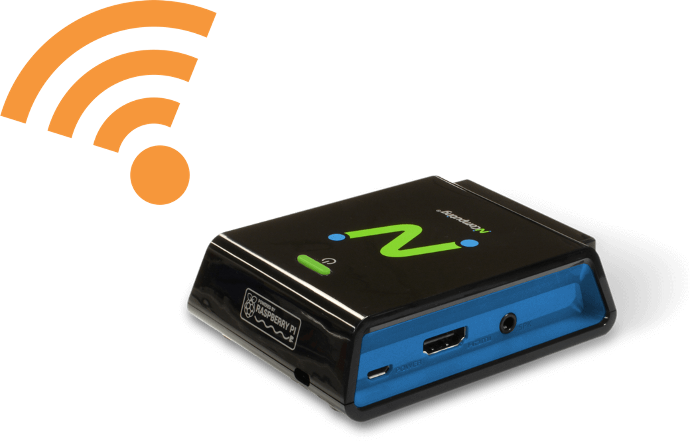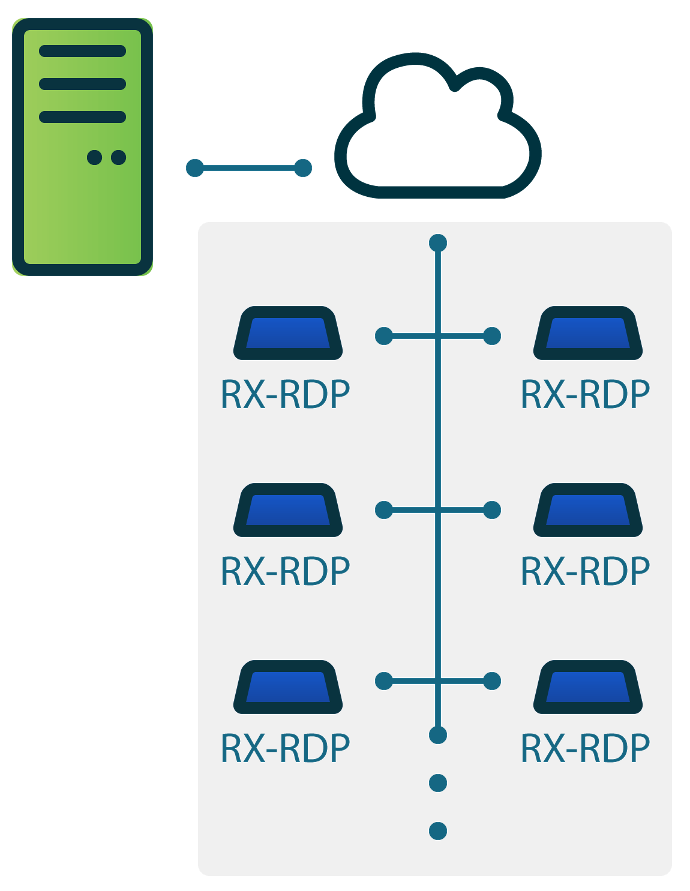 INTEGRATED PMC DEVICE MANAGEMENT SOFTWARE MAKES DEPLOYMENT AND MANAGEMENT QUICK AND EASY.
The RX-RDP and RX-RDP+ thin clients are easily configured using PMC Device Management software by NComputing. An admin can remotely manage these devices over local and wide-area networks, including locations behind firewalls and NAT-routers through an easy-to-use, web-based user interface.
PMC comes with automatic discovery, check-in and configuration provisioning of new devices making deployment easy.
Administrators setup device profiles complete with all settings and configurations, then push the profile to individual or grouped devices. Only a few clicks are needed to schedule device firmware updates, access the summary dashboard or view the detailed event logging. Users are always up-to-date with the latest technology.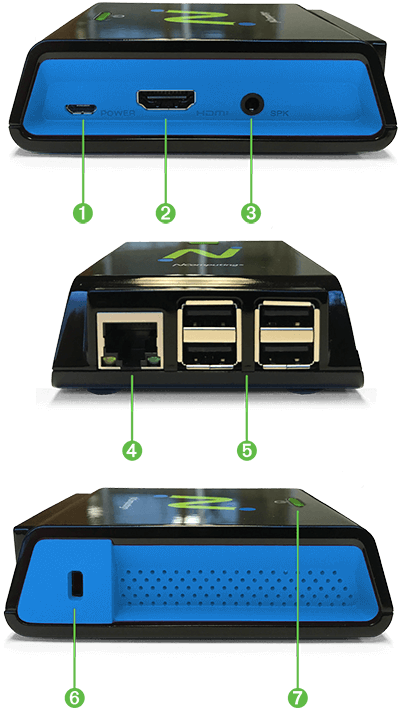 CONNECTIONS
Power in (5.1V micro USB)

HDMI video output

Speaker jack (16bit/44kHz/Stereo high quality audio)

Ethernet RJ45 port (RX-RDP: 10/100 Mbps ; RX-RDP+: 10/100/1000 Mbps)

4 High-Speed USB 2.0 ports with full USB redirection support (2 required for mouse and keyboard)

Kensington security port

Sleep mode button disables display output for power saving mode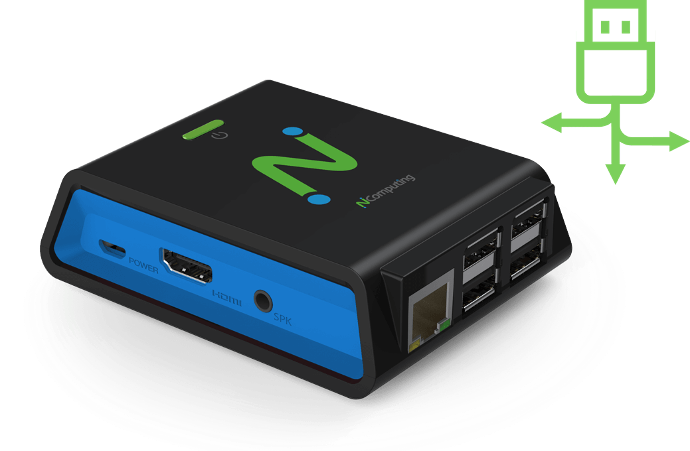 RX-RDP
Operating System : LEAF OS (Linux)
Management Software : PMC Device Management
Platform : Raspberry Pi 3
RAM : 1 GB
Dual Display : Optional
Display 1 Max Resolution : 1920 x 1200 HDMI
Display 2 Max Resolution : 1920 x 1080 HDMI
USB 2.0 ports : 4
VERDE VDI & Remote Access support
RDS support
WVD support
vSpace Pro support
VERDE VDI & Remote Access support
WiFi (2.4GHz)
WiFi (5GHz) :
VESA Mount Kit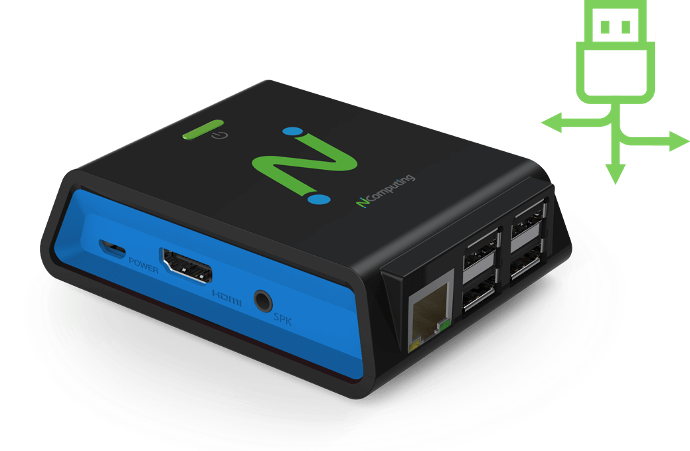 RX-RDP+
Operating System : LEAF OS (Linux)
Management Software : PMC Device Management
Platform : Raspberry Pi 3+
RAM : 1 GB
Dual Display : None
Display 1 Max Resolution : 1920 x 1200 HDMI
Display 2 Max Resolution : None
USB 2.0 ports : 4
VERDE VDI & Remote Access support
RDS support
WVD support
vSpace Pro support
VERDE VDI & Remote Access support
WiFi (2.4GHz)
WiFi (5GHz) :
VESA Mount Kit